HIHI!
Long time no talk!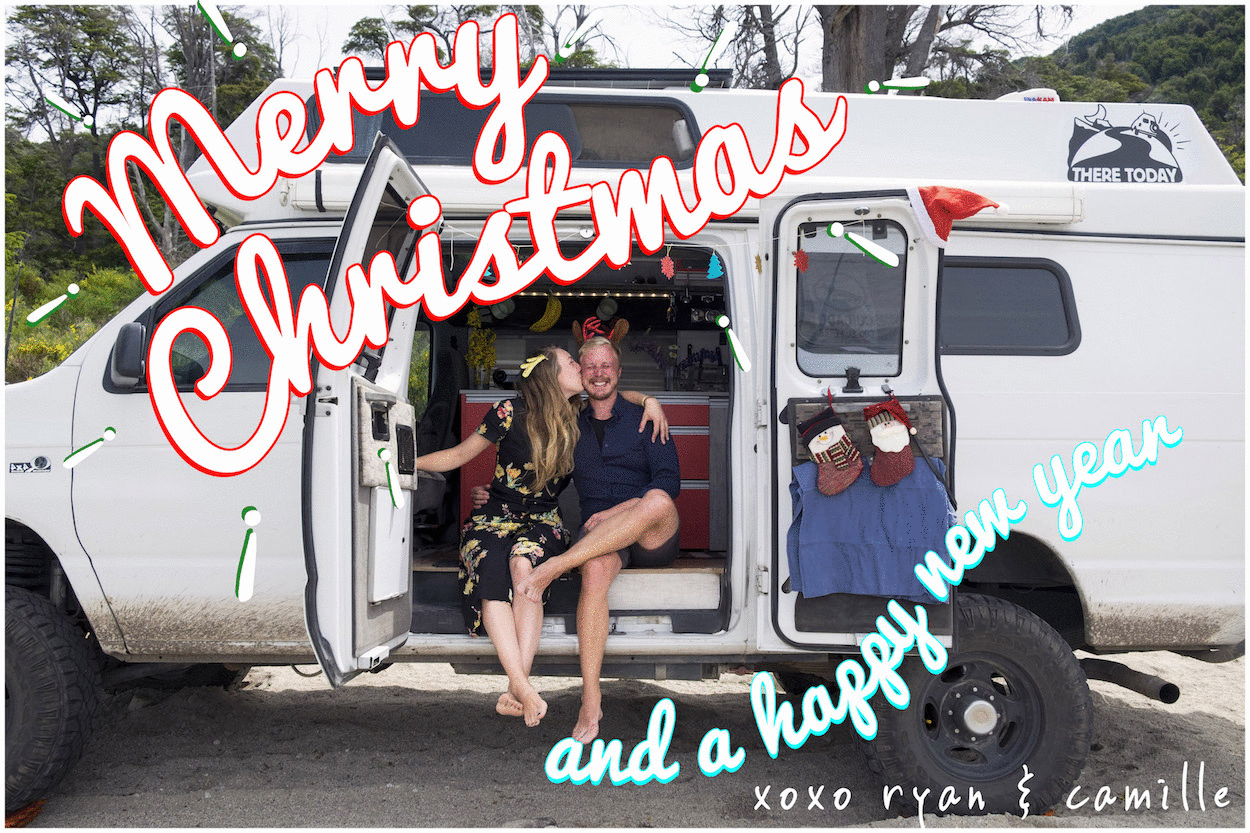 We've have been on the road for almost a year now (exactly 325 days and counting) and it looks like we're gonna keep on trucking for a bit longer. You might've heard the news, but we recently bought a house! Well, technically a motor home, but regardless, we're now (motor)homeowners! When our Schengen Area visas ran out, we left the island paradise of Crete and flew to Santiago, Chile to start hunting for a new set of wheels.
Rocinante, our 2001 Sportsmobile 4x4 beastie, is going to take us all the way home to California, but first, we're making a detour to Patagonia and Ushuaia: The End of the World. We've been camping all around the beautiful mountains of Chile and Argentina, caravaning with other like minded overlanders, learning the ropes and trying to find the limits of Rocin's suspension (so far it seems there's nothing it can't handle).
This last year we've:
as well as:
Swam the breathtaking waterfalls and lakes of Australia's Top End
Went to a bush rodeo in Mataranka
Eaten our weight in noodles in Georgetown, Malaysia
Drove the length of Croatia and swam every day in the Mediterranean
Danced until sunrise in the famous Berlin night clubs
Surfed Munich's Eisbach standing wave
Bicycled along the Siene and climbed the Eiffel Tower
Walked across all the bridges between Buda and Pest
Hiked the in the Austrian Alps
Saw our wonderful friends Sha and Gaia tie the knot in southern Italy
Drank Aperol spritzes in Milan
Swam in all the secret caves of Lecce and watched the fireworks in Matera
Hiked the Samariá Gorge of Crete
Ate ramen for every meal in Tokyo
Climbed an active volcano in Chile
Scuba dived with whalesharks in Thailand
Surfed the famous breaks of Bali and Lombok in Indonesia
Watched sunset and sunrise from the temples of Angkor in Cambodia
And now we're eating amazing asado (barbeque) in Argentina!
We've visited 19 countries so far and we've still got more to go as we drive north up the PanAmerican Highway, the longest road in the world.
we love you! see you on the other side!
remember, we're on Instagram! @theretoday @ryanorban @theaceae
♥️, Ryan + Camille